July 23, 2019
One Gold, one Silver and two Bronze Event Awards 2019 for V+O Communication, raising the total to 11 Event Awards over the past 3 years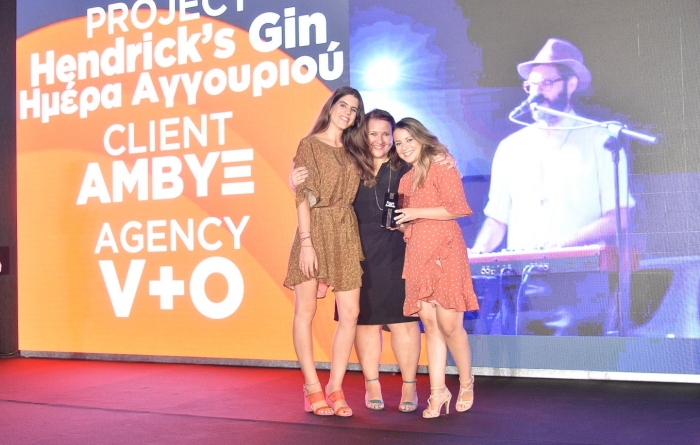 V + O Communication did it again, winning 4 Event Awards at this year's ceremony! This unique organisation by Boussias Communications distinguishes projects and events for their strategic planning, creativity and management and aims to bring forward those that excel.
In particular, V+O received the following Event Awards this year:
Gold Award in Best Brand & Experiences category for Best Brand event for the unique and surprising celebration of Cucumber Day by Hendrick's Gin
Silver Award in Marketing & Communication category for Best Low budget / Guerilla marketing, for Somersby Watermelon summer in the city activation
Bronze Award in the Corporate Events category for the KORPI (Nestlé) International Day for Water celebration in Vonitsa factory that opened for the first time to the public
Bronze Award in the category Debut Event and the Mastercard "Leave a Legacy" project, in collaboration with Momentum Athens
Additionally, the project of the Official Signing Ceremony of AEGEAN and AIRBUS won 2 Silver Awards in the categories Media / Press Event and Event Production, a project organised and implemented by YARD in collaboration with V+O.
Ria Psouchla, Business Unit Director, V + O, stated characteristically: "Strategic planning and creativity consist an integral part of our work in V + O, as well as an important tool for corporate and brand communications. We are extremely proud that our clients, along with specialized organisations such as Event Awards, recognize and distinguish the systematic and effective work we have been doing for years, designing and implementing relentlessly high-quality events with a significant communication footprint".
‹ BACK