April 4, 2019
The ever-growing importance of 360 communications was highlighted at a special panel during the 9th Panorama of Entrepreneurship & Career Development"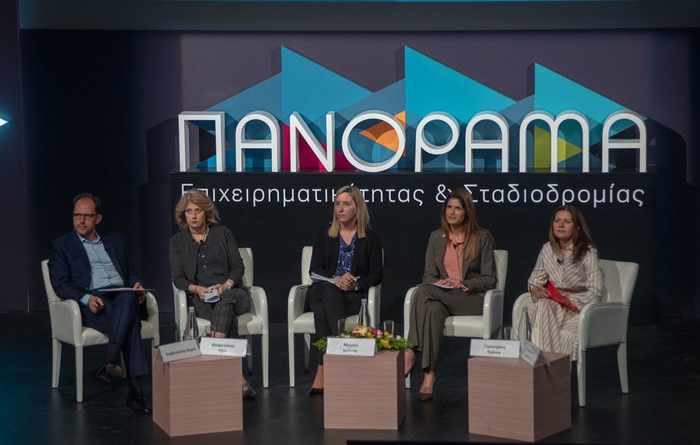 Panorama is a three-day multi-conference on youth entrepreneurship and career orientation issues. It aims to bring young people up to speed on trends and opportunities in entrepreneurship and jobs in fifteen sectors of the economy. Furthermore, Panorama brings forth the innovation and internationalization that occurs in Greece over the past few years.
Approximately 250 distinguished speakers participated in 90 panel discussions, workshops, "Meet the Executives", presentations at the foyer, etc. Registration for our "Business Days" also took place during the conference.
Our President, Mr. Thomas Varvitsiotis, "inaugurated" this year' event by serving as the moderator of the first discussion panel, entitled "Communications today: The challenges of 360 Integrated Communications and career opportunities". Mr. Varvitsiotis made a brief introduction to the meaning of 360 communication, its characteristics and the ways that such approach is becoming the new standard in a fast-paced, ever-changing and multi-dimesional world. Welcoming speakers from different sectors, the discussion panel further showcased how 360 communication can benefit brands and companies in a number of different ways.

This special event is organized by the Strategic Management and Entrepreneurship Research Centre, a private non-profit organization set up by Mr. Ladopoulos. Mr. Ladopoulos is also a Professor of Business Administration at the Athens University of Economics and Business.
‹ BACK