Skopje, North Macedonia
V+O North Macedonia was launched in 2021. V+O North Macedonia provides strategic communication and advisory services to global and domestic companies, brands, and organizations, operating in the local market. These services include, among others, strategic planning, media relations, public affairs, stakeholder engagement, crisis and issue management. V+O North Macedonia is, also, specialized consulting for the design and implementation of ESG and CSR strategies while being experienced in planning and managing EU projects, across the ex-YU markets and the EU.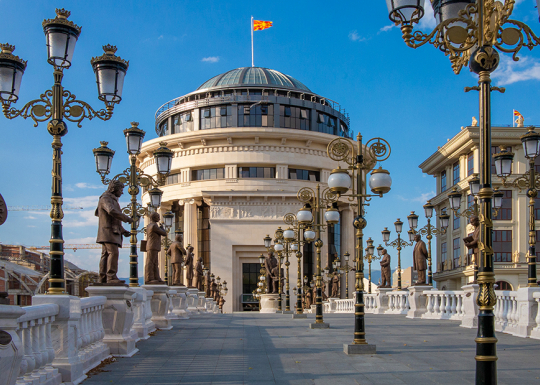 Partizanski Odredi 14, Aura Business Centre 1
Skopje,
00389 71218177

As the latest addition to the V+O family, the office in North Macedonia combines international expertise with in-depth knowledge on the intricacies of the local market and the country's legislative and policy environment. The agency owns cross-sectoral expertise ranging from the energy sector, technology, manufacturing to financial services, food and beverages and tourism. Since day one of its operations in the country, the office has announced cooperation with two major clients - industry leaders from the energy and technology sectors.
sign up for our newsletter