February 27, 2018
V+O Goes HOME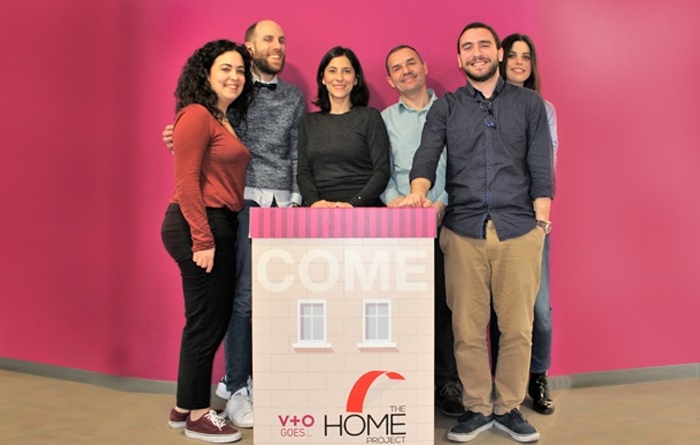 The multi-dimensional refugee crisis of these recent years has imposed a profound impact upon the lives of thousands of people, among them too many children. Many of these children are found in our country alone, without support and in absolute necessity, thus in need for our help more than anyone.
In this context, V + O GREECE implements a special corporate social responsibility program "embracing" the charitable organization The HOME Project, an initiative that provides security, support, protection, social inclusion and decent living conditions for children arriving in our country, due to the refugee and humanitarian crisis.
Supporting the children through the work of The HOME Project, V+O' s offer expands in three levels:
- the provision of communication services to promote the work of The Home Project, through press releases, interviews, articles, creation of communication material and organization of events
- the creation of V+O volunteer groups, that take on both the organizing of creative activities for the entertainment of the children staying in the organizations' hostels, as well as accompanying the children to external events or creative and educational activities outside their hostels
- the monthly gathering of essential goods for the children of The Home Project, through the creation of special collection points for this purpose at the company's offices
The V+O volunteer teams are actively involved in helping the initiative expand and continue to visit the hostels of The HOME Project each month. Furthermore, a Christmas celebration was organized and gifts were delivered to all children. At the same time, clothes, shoes, toys and essentials were gathered and delivered to the hostels, both from all the people of V+O, as well as from company partners, thus covering meeting the needs of the children for the winter season.
Tonia Gogou, General Manager of V+O Communication and V+O Greece, stated regarding the collaboration with The HOME Project: "Every Home Project child has his own story, more than often, not a pleasant one. We want to make a substantial contribution in supporting these children. To give them hope for the future and to be next to them, offering love through our actions and deeds. The work undertaken by The HOME Project and the dedication of the organization's people, have impacted us from the beginning, therefore we wanted to contribute, both at a corporate and at a human level. The idea was warmly welcomed by the people of V+O and everyone' s participation has been essential since day one. We continue to actively support the organization, in every possible and humane way, through voluntary work, with necessities and material goods, as well as by providing communication services in order for more and more people to embrace and support it as well".
‹ BACK