September 21, 2018
New awareness TV campaign by GSK for Meningitis Type B: "Your life is my responsibility. I won't take the risk"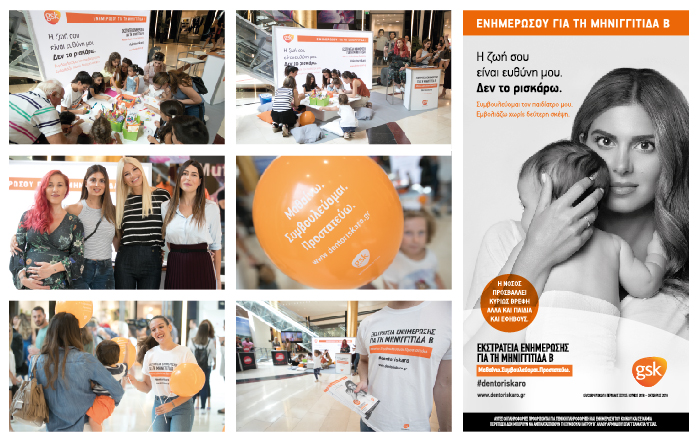 GSK further expanded its awareness campaign for Meningitis Type B, launched in 2018, with a new TV spot that aired this September.
The new TV campaign with the spot-on title "I won't take the risk" comes as a reminder to parents with babies, toddlers, young children and even teens, that Meningitis Type B is a treacherous disease that develops rapidly within 24 hours and can have dramatic health effects for affected children's health. The only way to prevent this disease is vaccination, an option available in Greece since 2013. The vaccine can be administered from the age of 2 months and protects all age groups from Meningitis B. Furthermore, since 2017, this vaccine has been included in the National Vaccine Program for children, adolescents and adults and is provided free of charge to high risk groups.
The TV Spot presents two stunning narratives from mothers who experienced Meningitis Type B in their imminent environment. It concludes by prompting parents to visit their doctor, get informed on the disease and shield their children, in order to protect them.
The creative concept of the campaign, as well as the TV spot execution and the campaign's digital communication, have been created by Unlimited Creativity. V+O Communication has developed the overall communication strategy, including an extensive content and digital influencers plan.
The TV Spot as well as more info on the disease can be found in the following links:
https://vimeo.com/user89016887
#dentoriskaro
‹ BACK