November 9, 2017
The first "Toyota Mobility Summit" took place in Athens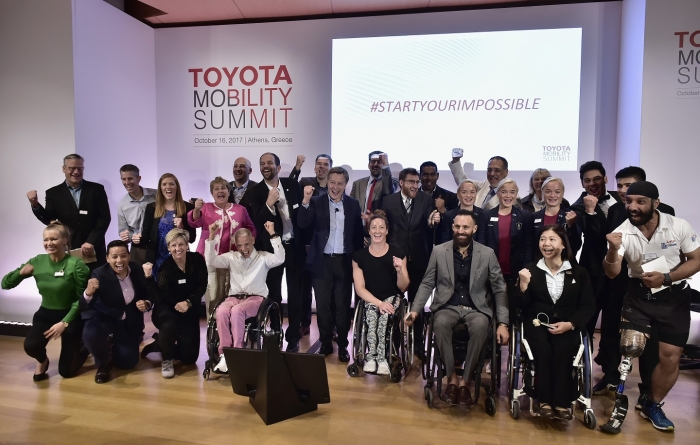 Toyota is building on its 80-year history as a mobility company towards a broader focus on technology-driven solutions that can meet the unique needs of individuals around the world. Beginning November 2017 – coinciding with the start of Toyota's eight-year journey as a global partner of the Olympic and Paralympic Games – the company launched its first-ever global corporate campaign, which is inspired by the core belief that anything is possible when people are free to move.
In order to celebrate the launch of such an impactful corporate initiative, Toyota organized in Athens, the birthplace of the modern Olympic Games, the first "Toyota Mobility Summit". On the occasion of the summit, Toyota's President, Akio Toyoda, along with several thought leaders, influencers, Olympic and Paralympic champions from all over the world, shared their impossible stories, celebrating the power of mobility to break down barriers and unleash human potential.
Joining forces with Saatchi & Saatchi L.A. and Dentsu Tokyo, V+O has fully supported with enthusiasm and creativity Toyota Motor Corporation in organizing the event, which was attended by more than 200 international guests enjoying an engaging and emotional Toyota mobility experience!
‹ BACK