Our People
Josephine
Aligwekwe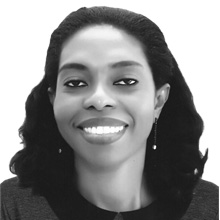 REGIONAL CEO - V+O WEST AFRICA
Josephine started out her professional life armed with an academic degree in Mathematics and Computer Science from the University of Port Harcourt, Nigeria in 1994.

With over 20 years of experience across the technology, insurance and banking industries in creating, managing and nurturing brands, she is a seasoned communications analyst-consultant as well as a brand strategist with proven ability to excel at innovative conceptualization of strategic communication, external communication, internal communication, corporate marketing, brand development, social and digital media relations, website and content management, website strategy, event planning and event management.
She has effectively performed both internal and external business intelligence mapping to ensure a keen understanding of the relevant market, industry, competitive landscape and audience behavior resulting in an intelligent and informed strategic communications approach and customer journey.

She became the regional CEO of V+O West Africa in 2014.
To contact Josephine:
+234 01 6322543
sign up for our newsletter