October 16, 2017
GOLDEN WORLD AWARD IPRA FOR V+O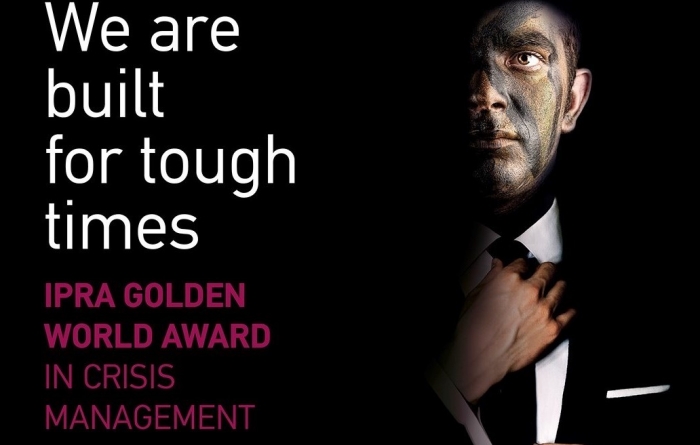 V+O COMMUNICATION won a Golden World Award in the "Crisis Management" category at this year's IPRA GWA, the most important PR awards organized by the International Public Relations Association (IPRA).
More specifically, V+O COMMUNICATION won praise for the strategic planning and the communication implementation of the most important corporate bailout ever implemented in the Greek Retail Industry. The acquisition of Marinopoulos Group by Sklavenitis Group.
V + O is the only Greek company being distinguished in this year's IPRA GWA. This exclusivity highlights V+O's strategic direction and potential in relation to the management of multifaceted and demanding projects. At the same time, it strengthens our country's position in the communications market worldwide. V+O has been distinguished in the IPRA GWA Institution again back in 2014, with a Golden World Award in the "Internal Communications" category.
Mrs. Teti Kanellopoulou, CEO of V+O, commented on the award: "We are extremely proud that we have once again received an international recognition from IPRA GWA, in one of the most challenging categories, namely 'Crisis Management'. Our team distinguishes itself by a long-standing experience and technical knowledge in crisis management. Discipline, attention to detail and a meticulous approach to work, all demanded in similar projects, combined with a flexible strategy and adaptability to change, has helped V+O to successfully handle the issue at hand. Against this background, we managed to give a positive twist to the agreement, defending the reputation of both parties involved. This particular distinction constitutes a great accomplishment of our team. A team that is strong and competent, a strategic consultant which is, always by our clients' side, ready and capable of effectively managing any communication challenge that might arise."
‹ BACK